Hi Guys!
… and welcome back to my channel
Lmao, lemme stop.
But wassssupp! Hope you guys are goodT in Jesus's name, Amen.
This blog post is one of many to come.
I've been constantly asked about photography and editing techniques for Instagram photos and decided to create a series dedicated to such.
So without further long talking, welcome to :
The FIX YO FEED series
Here I'll be giving my little hints and techniques into hopefully getting your Instagram looking like you a wholeeeee Influencer iight?!
I'll be covering EVERYTHING.
However, Welcome to Chapter 1: The Basics
Every Chapter, we gonna do some cleaning up first… we'll take it one at a time.
Disclaimer: this isn't an attack, it's just me being yo online ig friend
Tip of the Blog: If your feed currently looks like a jigsaw puzzle….you know, the posting pieces of ya photo till it looks like one big photo on your feed? So we scrolling and liking arm pits and ya right jawbone?
We stopping that from today…
If youuu thinkkk! Imma allow you to enter 2020 still doing this…
Pls, baby I understand creativity and such but we can do a little better, let's focus all the engagement on the one BOMB selfie and not just on ya left boob puzzle pic okay? Your feed deserves better, you deserve better.
BUT YES!
So in this basic chapter, I need everyone to go download the App "VSCO"
Apple Users: Click here
Android Users: Click here
VSCO is an editing app, which is used for its filters that create a consistent social media aesthetic.
This is what you need to take your IG to the next level! Almost every major influencer, content creator etc uses this app because of it's ability to not only edit and save the quality of your photo BUT you can also save your edit techniques so you can apply to any new photos and keep your Instagram feed looking consistent.
right, I know… cool af.
VSCO gives you a bunch of cool features that can help you get your images how you like em. I won't go through all cause tbh, all isn't needed for this chapter
What you need to know how to use are these:
Exposure: used for brightening or darkening your image
Sharpen: used for emphasizing a photo, especially in those semi blurry moments it can help to make the photo be a bit more cleaner
Saturation: if you find your photo is a bit too dull in color or too colorful, you can play around with this to lessen or add more color.
Skin Tone: Basically you use this to fix your skin tone, if you're looking to red or too orange this would be an easy fix.
Along side these you get access to a BUNCH of DOPE filters to play around with!
NOT IG wack quality killing filters… that makes ya posts look like this
No shade to Android users, I know y'all can't help it either way skksskskskks
lmao I kid, I kid
Okay for my joke I'll be nice, see below two of my fav quick edit preset techniques that you can follow for your next images if you like.
HOW TO USE: You first look for and apply the filter listed then follow up with the techniques followed, feel free to play around with it to get your best look.
Melanin Pop
Caters to browns, yellows, whites any bright color you may want to pop without affecting your skin…this would be dope for it.
Can be used for your Carnival Mas images, Jouvert Pics, Yellow/ bright fits anything with bright colors.
Blues & Moods
Caters to blues and greens, this also keeps your skin in check whilst emphasizing the cool colors in your image.
Mostly used for Beach Photos, Greenary /Sky Images etc.
I'd suggest saving them so you can always used them on other images without going through the whole process again.
How to do it?
Once you are finished applying the edits, you'll see a icon like below in the app

Click it.
After you've clicked on it. on the bottom left you'll see a sign like below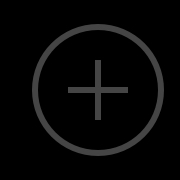 .Click on it and BOOM you've save the preset for future usage, all you gotta do is load another image into the app n click your saved edit and it'll apply to the image, DASSIT.
if you've reached this far, CONGRATS! You've completed Chapter 1, stay tuned for Chapter 2 real soon.
If you've got any questions or anything you want me to teach/talk about lemme know below or hit me on IG!
Till then, Stay Cool and fix yo feed!
-Chavy